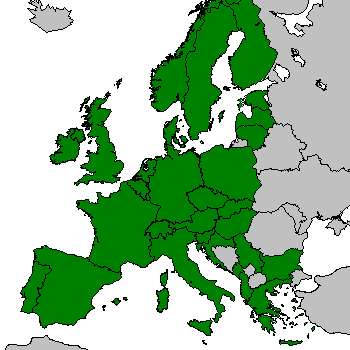 Camping Sites in Europe - Interhike
Use the map to the right to find camping sites in your chosen area.
If you have a WAP enabled mobile phone, you can access our campsite database on your travels by visiting http://www.interhike.com/wap. Bookmark this wapsite before you go on your travels so that you can easily find accomodation when you arrive in a new place.
Campsites in Europe
Don't miss out! If you own or run a campsite in Europe, keep your listing up to date using this form. You can tell us about your facilities and give directions to your site to encourage visitors to your campsite. You can even have a link to your website.