Travel and Outdoor Equipment Price Comparison > Look Keo Grip Cleats
Look Keo Grip Cleats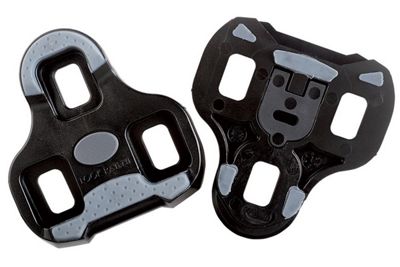 Look Keo Grip Cleats
£16.99
Look Keo Grip Pedal Cleats Redesigned cleat, whilst looking similar to the standard Look cleat has been reduced in size and features bi- material which decreases the friction when engaging and releasing from the pedal. An amazing weight of as little as 95g. Genuine Look replacement cleats with fixing bolts and washers. Features: Weight: 95g Includes fixing bolts and washers Memory clip memorizes the exact position of the cleat during cleat replacement Buy Look Components from Chain Reaction Cycles, the World's Largest Online Bike Store.
Alternative Shops
Image
(Click to enlarge)
Product
Price
Buy from...
LOOK KEO Grip Pedal Cleats-Black-0 Degrees [more info...][less...]
£16.99


More from AW Cycles
The Keo pedal cleat standard has been designed to save weight in the cleat-pedal assembly while remaining compatible with all shoes on the market. For this reason keo cleats have a compact size that keeps the traditional three fixing points of the old standard.The new Keo Grip cleats include non-slip areas to give a more stable and confident feeling when you get off the bike.The other advantage of the grip material is to create a stronger, firmer interface between the cleat and shoe, allowing you to take full advantage of your stiff soled race shoes.As with the original Keo cleats, the grip version is colour coded to show the amount of float provided by a particular model, which means the amount of movement available to your foot without disengaging from the pedal. As a basic guide, the more float you have the more you can alter your foot position while pedalling. choose the highest float for beginners and leisure riders and a fixed, no-float cleat for serious time-trial racers who need to keep the same position for long periods. Red cleats allow for 9 degrees of float. Grey gives 4.5 degrees. Black has no float for a fixed position. [Full Details]
Look Keo Cleat [more info...][less...]
£16.99


More from Surf Mountain
Look Keo Cleat with wear indicators - Composite covered in Teflon makes engagement and disengagement easy and reduces noise. [Full Details]
Prices and availability are correct at the time of publishing, but advertisers may change the details before we have time to update them.
Look Keo Grip Cleats Reviews